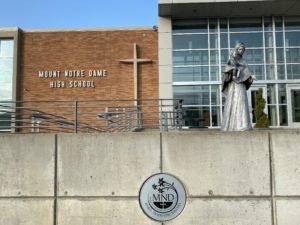 Mrs. Annie Zoz
Human Resources Manager
513-821-3044 Ext. 127

NOTE: Mount Notre Dame employees and volunteers undergo background checks through the Selection.com and must also remain current with the Archdiocese of Cincinnati VIRTUS Online Training and Tracking Platform.
Employment Opportunities
There are currently no jobs open at Mount Notre Dame. Please check back periodically as jobs are posted to this site when they become available. Thank You!
Links
Archdiocese of Cincinnati Employment Opportunities