Welcome to Mount Notre Dame High School!
I am sure you will find that there are great things happening here! I encourage you to explore our website, come visit our school, and talk to current students and graduates so you can learn more about us.
I am a graduate of MND and am thrilled to be back "home". I am continually amazed at the excellent opportunities that are available for the young women who attend our school – in academic offerings, service opportunities, sports teams, and many clubs and organizations. My responsibility as President is to ensure that the mission and vision of Mount Notre Dame is carried out in all these areas. Please feel free to contact me via phone or e-mail if you ever have a question or concern about this.
We are grateful to be partners with parents in the education and development of the students. It is an honor and a true blessing! Please be assured that we take this opportunity very seriously and will always look out for what is best for the student. I encourage you to stop by and introduce yourself sometime.
Sincerely,
Mrs. Judy Back Gerwe '78
jgerwe@mndhs.org
513.821.3044 x101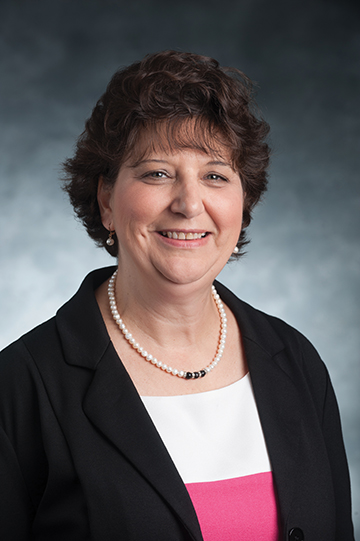 President's Monthly Message – October 2019
Dear MND Family and Friends,
I think Fall is finally upon us. I hope you are enjoying the cooler temperatures and that you find some time to enjoy this change in season.
Lots has happened since I last wrote! We had our first ever President's Welcome to freshmen and transfer parents. This event was planned so that parents could get to know one another and learn about the big differences from grade school, including the President/Principal model and the role of the Advancement Office. The program was taped and I am including the link here in case you would like to watch some or all of it. Just click HERE.
We are also in full swing with our retreat program. The freshmen gathered on September 20 at the Jewish Community Center for their Retreat Day and the first two senior Kairos retreats are behind us. We also began our junior retreats this month, which include an overnight. All juniors and seniors will have the opportunity to experience a retreat throughout different times of the year and our sophomores will have a Day of Service and Retreat Reflection Day in March.
Our fall sports are winding down with Field Hockey and Volleyball still competing. The girls would appreciate if you would come out and support them if you can.
We have also had the opportunity to celebrate mass and brunch with students and their grandparents on October 5. There was a record crowd of over 360 people! And the Fashion Show drew over 200 MND supporters together on October 10. Moms and daughters will be getting together for a brunch at the Sharonville Convention Center on October 27 and we will celebrate with pastors and youth ministers at a brunch at MND on October 29! It is great to share the MND spirit with others!
Two Information Nights allowed time for those who are just learning about MND to gather and hear from current parents, students, teachers and recent alumnae. I hope you have seen some MND Open House signs around your neighborhood as we prepare for several hundred visitors on November 3. We do have a few more signs available if you would like to display one. You can pick it up at school or just give us a call and we will try to get one out your way. Please encourage any 5th – 8th grade girl that you know to check out all that MND has to offer!
We are also preparing for The Gala – a fresh look for this 21st year brings us to a new venue and a new feel. You should have received an e-newsletter about the event and a video was released on our Facebook page. Please make sure you read about all the great opportunities available to support MND in our largest fundraiser of the year. Contact Lisa at lhouser@mndhs.org for more information.
I encourage you to stay connected with MND through my monthly messages as well as through our website and social media platforms (Facebook, Twitter and Instagram). If you are an alumna and do not receive alumna updates, please contact Jen at jvonderbrink@mndhs.org with your current contact information. And I always welcome visitors to our school as there are many updates to see including the Learning Commons, the Endowed Scholarship Wall and the "soon to be" Hallmarks Wall!
Warm wishes for a Fantastic Fall,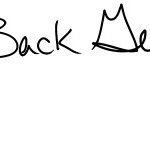 Judy Back Gerwe '78
President