Mount Notre Dame is pleased to offer immersion experiences for our Spanish and French language students.
Spanish Exchange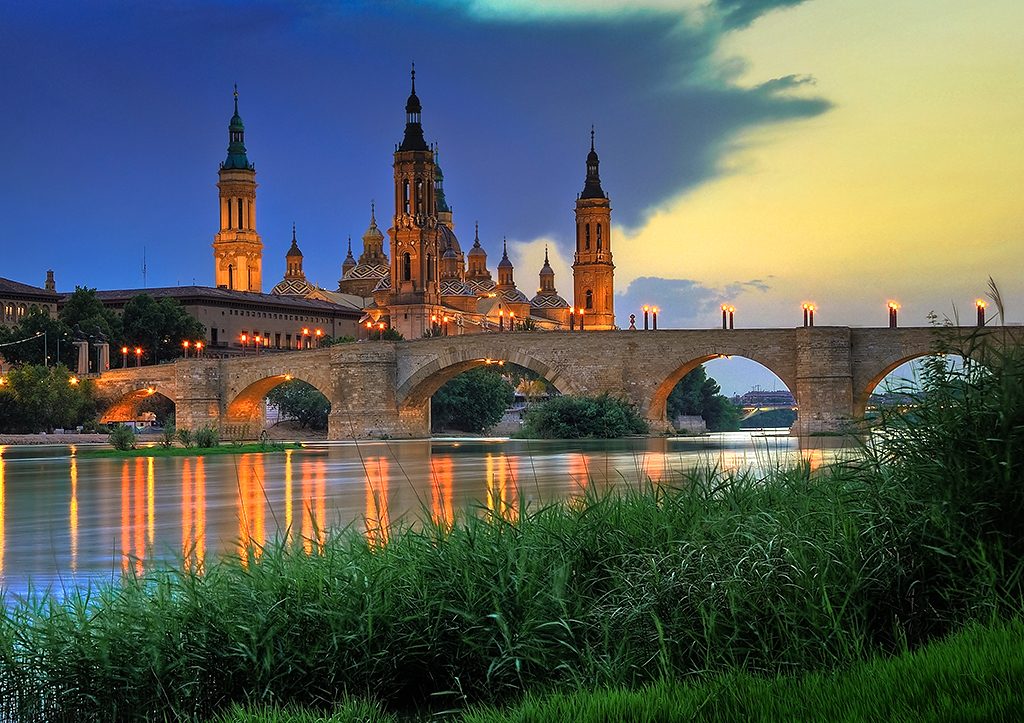 MND offers a Spanish Exchange Program for current students to broaden the students' perspective relative to culture and language. Moeller High School began this program during the 2004-2005 school year; and, thus, a Marianist match was fitting. Colegio Santa Maria del Pilar, a co-ed high school in Zaragoza, Spain, was chosen. The co-ed environment offered an opportunity for a partnership with Mount Notre Dame beginning with the 2005-2006 school year. There are approximately 1400 students who attend Colegio Santa Maria del Pilar, and class size is similar to that of Moeller High School and Mount Notre Dame.
Zaragoza is located in northeast Spain about three and a half hours from Madrid. The weather in January and February is similar to that of Cincinnati. Zaragoza is six hours ahead of Cincinnati time.
Students spend approximately five weeks in Zaragoza, Spain, leaving in mid-January and returning in mid-February. Exact dates are chosen according to availability and pricing.
In 2013, MND added a summer exchange program to give more students immersion opportunities. Students chosen to be part of the exchange program go through a selection process that includes an evaluation of academic and attendance records, teacher input, application and interview.
You may visit the school website at www.marianistas.net.
Program Content
The program is very selective at all schools. The students in Spain are chosen to participate in the exchange program based on the same criteria we use to select our participants — good foreign language skills, strong academic skills, and Christian behavior and attitudes. We are pleased to have such wonderful students participating in the exchange program.
Exchange participants live with Spanish families that have children attending Santa Maria del Pilar High School. While in Spain, our students attend classes with the native students and take a supplemental Spanish language class.
In September of that same year, the Spanish students will travel to Cincinnati to live and study at Mount Notre Dame and Moeller High School. At that time, our students reciprocate the hospitality they enjoyed in Europe by including their friend in all school and family activities.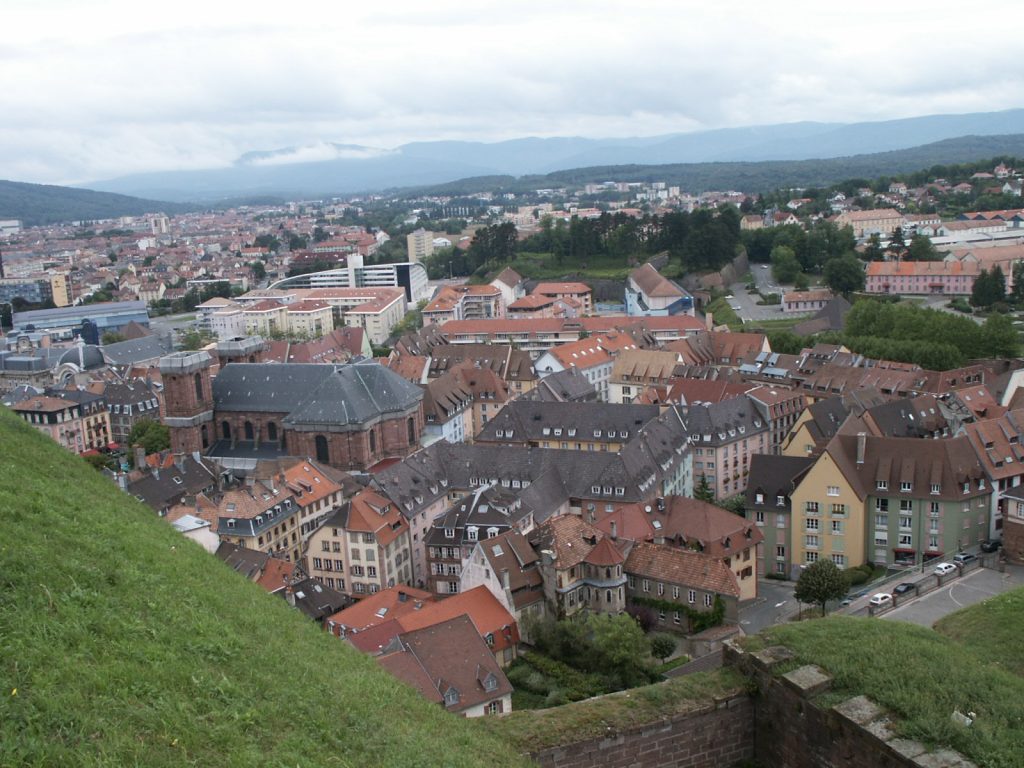 MND offers a French Exchange Program for current students to broaden the students' perspective relative to culture and language. November 2014 was MND's second phase of the first exchange program to France. Last Spring was the first phase, in which the host students from France stayed with the MND students. The annual French Exchange Program starts in November when a new group of MND students will host students from Belfort, France. The program ends in April, when the MND students host students from France here in Cincinnati.
The French Exchange Program runs similarly to the Spanish Exchange Program. Students are chosen through a very selective application to travel to host school, Sainte Marie in Belfort, France for approximately three weeks. Students experience France first hand by living with host families and attending classes.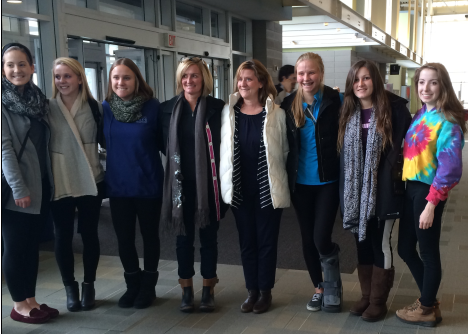 MND's World Languages Department Chair, Mrs. Julie Yorn and MND French Teacher, Mrs. Trish Meyer coordinated this past year's French Exchange Program. While each student had different experiences depending on their host family, students were able to tour French cities such as Belfort, Mulhouse, Strasbourg, and Paris, in addition to visiting places in Germany and Switzerland. The most memorable part of the trip for the majority of students was seeing the Eiffel Tower, although many commented on seeing Notre Dame, Le Louvre, Arc De Triomphe, going to the Champs-Elysees, and taking boat rides on the Seine River.
Experiencing another culture is always a challenging experience, and the trip for the MND students was not different. "It is a lot of fun, but it is definitely not a vacation. Hearing, reading, and speaking a foreign language 24/7 is hard work," said trip participant Stephanie Faller. "This was an incredible opportunity for me, and I appreciated every second of it," added trip participant Carley Kline.
Benefits of Participating in an Exchange Program:
• Increased cultural understanding
• Improved Spanish language skills
• Expanded world view
• International friendships
• Personal growth
• Increased independence and self-esteem
• Impressive experience to include on college applications
• Keeping up with class work
Students are responsible for the work they will miss while away from school. Students will formulate an individual plan with each teacher prior to the trip. Students can expect to access class resources via the internet while abroad. Some teachers may opt to assign an alternative assignment that relates the subject matter to the student's exchange experience (i.e. requiring a PowerPoint on religious practices in that country).