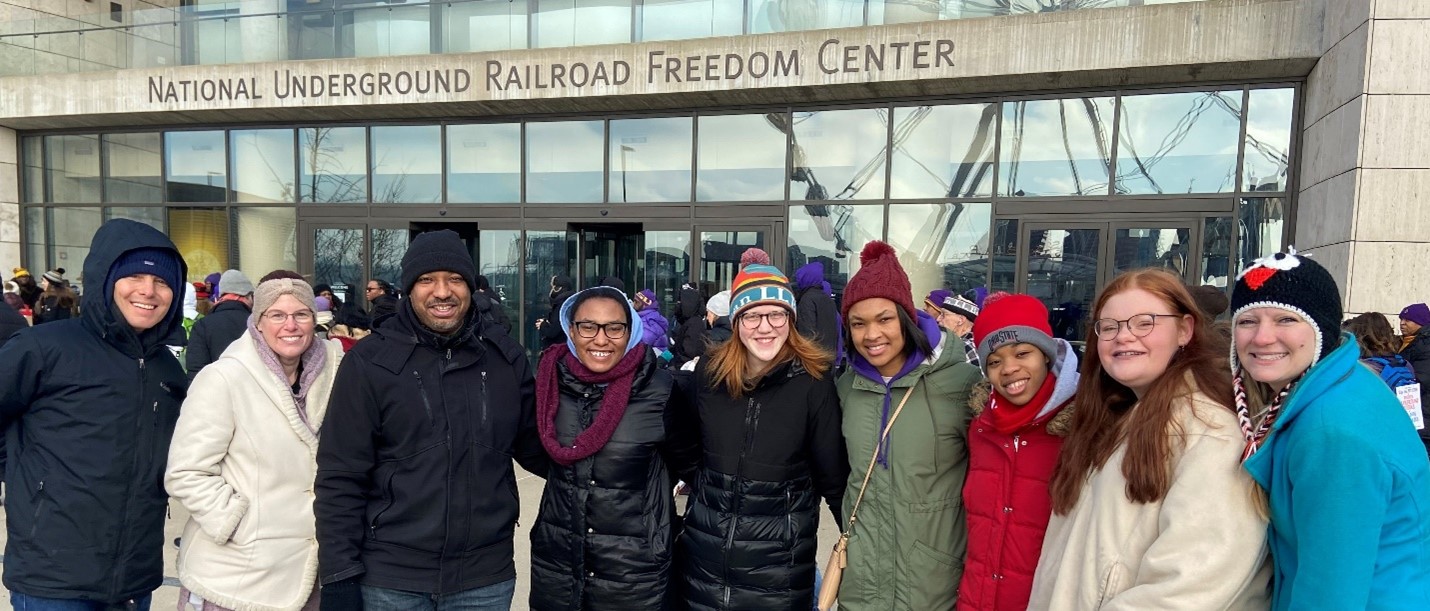 Multicultural Ministry at Mount Notre Dame empowers members of our learning community to celebrate the uniqueness and inherent dignity of each person—created in the image and likeness of God—by offering spiritual support, educational opportunities, advocacy and leadership opportunities for all students.  Embracing the gift of diversity—individually and as a learning community—helps us all to realize the vision of St. Julie Billiart, who instructed her sisters to teach young people "what they need to know for life."  Embracing the gift of diversity involves introspection—acknowledging that attributes which makes each person unique and precious in God's sight. while also encountering each other.  Multicultural ministry creates meaningful opportunities for students to learning about and to accepting each other as valued and members of the MND sisterhood.
United States Conference of Catholic Bishops Cultural Diversity
Hallmarks of a Notre Dame Learning Community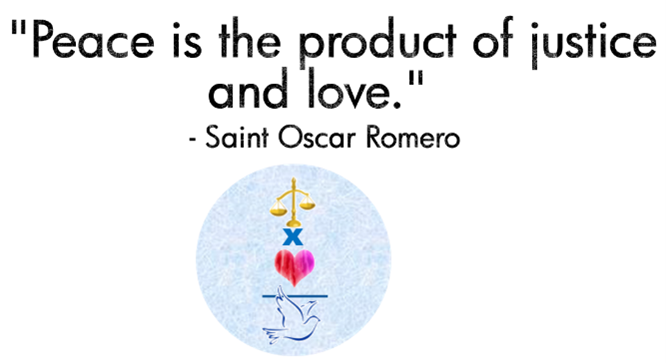 This year's theme—a quote from St. Oscar Romero—focuses our attention on the pathway to cultivating peace in our hearts, families, school and in our wider communities.  Living peacefully requires that we act justly and love without condition.
Multicultural Ministry: Called to Work for Racial Justice and Peace
The call to educate for and act on behalf of justice and peace lead us to acknowledge the grave injustice of racism that is pervasive throughout the United States.  We are called to take decisive action to oppose racism, which, in the words of Archbishop Schnurr, "must therefore be an integral part of our pro-life witness as Catholics."  Guided by the Hallmarks of a Notre Dame Learning Community and the gospel values of unconditional love and solidarity, our community issued the following statement in response to the acts of violence and brutality directed towards black and brown persons, and the protests that followed: