SPRING ATHLETIC BANQUET
Monday, May 17, 2021 | Receptions Banquet Hall, Fairfield
Dear Athletes and Parents/Guardians,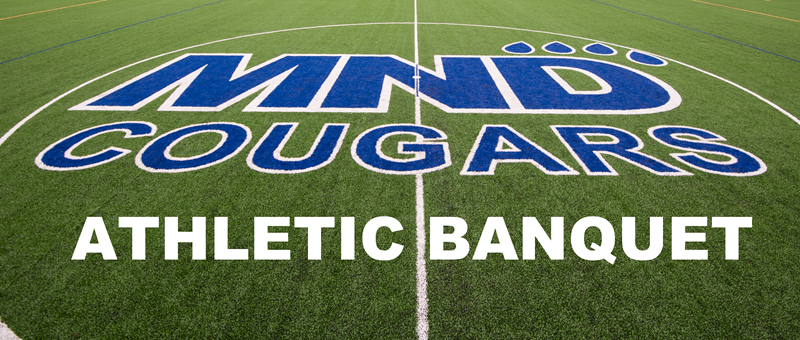 A banquet style awards evening has been approved to honor Mount Notre Dame's winter athletes.  If you are not comfortable attending in person, please email Colleen Holthaus, cholthaus@mndhs.org and stop in the Athletic Office to pick up your awards.  We can only allow 3 tickets per family.  8 people per table.  Athletes can sit at tables of 8 and parents can sit at tables of 8. Please do not move chairs to accommodate more than 8 at a table.    Masks must be worn unless you are eating or drinking.  No congregating will be allowed.  The goal for the evening is to make the banquet a special event (dress-up), in recognition of all the time and energy devoted to the season.  Arrangements have been made to move each sport into separate rooms following dinner to allow all athletes to be honored while keeping the event within an acceptable time frame.
BANQUET LOCATION – RECEPTIONS BANQUET HALL, FAIRFIELD
The 2020-2021 Spring Sports Awards Banquet will be held on the evening of Monday, May 17, at Receptions Banquet Hall, 5975 Boymel Drive, Fairfield.  Welcome and prayer start the event at 7:00 p.m. followed by a delicious hot buffet dinner.  Those attending will be called to the serving line in small groups to allow social distancing.  Directions at the serving line:  Sanitize hands, take a plate (use a new plate if you come back for seconds), Servers will put the food on your plate.
Cost of the banquet is $18.00 per person.  The Athletes must pay $18.00.
Tickets will be sold to this year's winter banquet in the Athletic Department and online through March 12, 2021.  We do not want the cost to prevent any athlete from attending. If cost is an issue, please contact Mark Schenkel at (513) 821-3044 ext. 107.