FALL ATHLETIC BANQUET
Monday, November 18, 2019
Sharonville Convention Center
Dear Athletes and Parents/Guardians,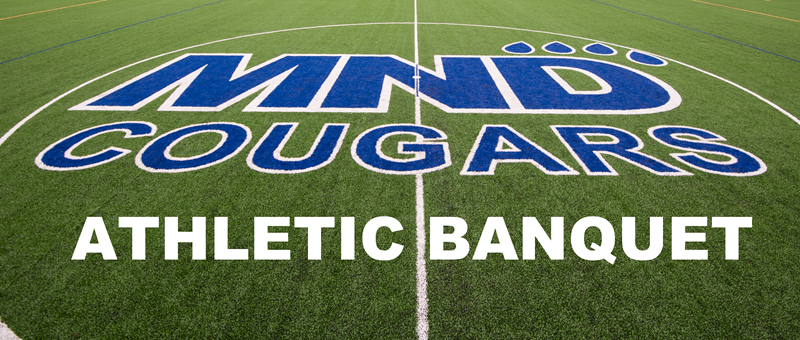 A banquet style awards evening has been planned to honor Mount Notre Dame's Fall athletes. The goal for the evening is to make the banquet a special event (dress-up), in recognition of all the time and energy devoted to the season. Arrangements have been made to move each sport into separate rooms following dinner to allow all athletes to be honored while keeping the event within an acceptable time frame.
Tickets to the banquet are $18.00 per person. Athletes must also pay $18.00 to attend. A delicious hot buffet dinner will be served at 7:00 PM.
Tickets will be sold to this year's fall banquet in the Athletic Department and below through November 5, 2019. We do not want the cost to prevent any athlete from attending. If cost is an issue, please contact Mark Schenkel at (513) 821-3044 ext. 107.
Please have your daughter stop in the Athletic Office to pick up the tickets if paying online!