MND Cougars Dance Team proudly represents Mount Notre Dame!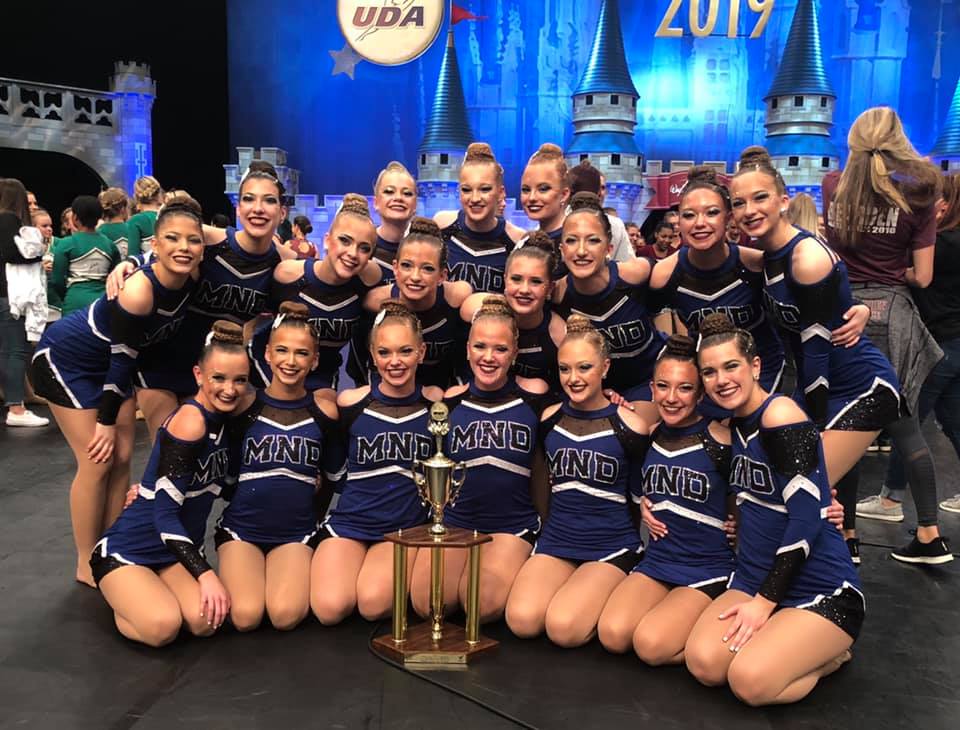 The purpose of the MND Dance Program is to help our students develop skills, character, teamwork, and friendship by creating teams that entertain audiences as well as achieve the competitive goals set for each team and each individual dancer. We will honor the great legacy of the MND Program and those who have paved the way for us by always dancing with passion and working hard to reach our fullest potential.
The Dance Program is comprised of a varsity team for students in grades grades 9-12 for the 2022-23 school year.
The team competes locally and regionally. The Varsity Team qualifies for and competes in the Universal Dance Association's National Dance Team Championship (NDTC) held each February in Orlando, Florida. The NDTC is the only national-level dance team championship that is endorsed by the National Federation of State High School Associations, the national service and administrative organization for high school athletics and fine arts programs in speech, debate, theater, and music. Each year, there are an estimated 10,000 spectators in attendance. The competition is broadcast on ESPN2 and reaches more than 90 million homes this year. MND's Dance Team has been awarded many top ten finishes at the National Dance Team Championships and placed 13th in jazz and 8th in pom this past winter in the competition. It is an honor to compete at this level each year!
The Cougar Dance Program is blessed to have a coaching staff of highly trained, award-winning choreographers and coaches. It is their skill and expertise that drives MND's dancers to excel! These talented young dancers work year-round to develop their dance skills and prepare for a season of tough competition. In addition to competing, the Varsity Team also enjoys participating in service activities to help their community and the opportunity to perform at various events, including: church festivals, college basketball games (UC and Xavier) and MND half-time performances.
MND Dance Team Coaching Staff
Lauren Crook
Program Director / Varsity Head Coach
lcrook@mndhs.org
Morgan Quatman
Varsity Assistant Coach