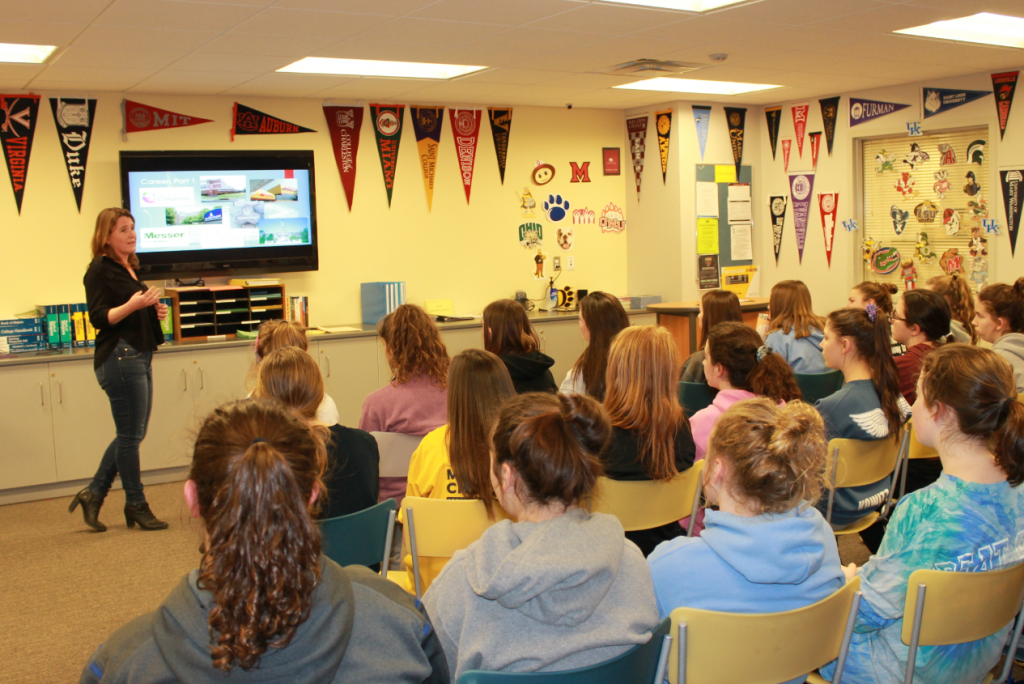 This academic program is named after St. Julie Billiart, the foundress of the Sisters of Notre Dame de Namur and honors our brightest students with academic and experiential learning opportunities, as well as a monetary scholarship.  The invitation for this program is offered to qualifying incoming freshmen based on a review of each applicant's academic records.  Scoring in the 90th percentile or above, or a CSQ of 125 or above on the High School Placement Test ensures an invitation to this program. There is no application for this scholarship. Accepting the invitation to be a Billiart Scholar includes enrolling in Honors English, Honors Math, Honors Biology, and AP Human Geography – the core coursework that will engage these academically talented students as they begin high school.  Additionally, for elective courses, students are expected to enter at the recommended level for each course.
Billiart Benefits
Honors/Advanced Placement® Schedule
• Billiart Scholars will begin in Honors and Advanced Placement (AP®) courses as freshmen, and have access to our 20 Advanced Placement courses during their four years as well as College Credit Plus (CCP) courses.
Accelerated Testing Program
• Billiart Scholars participate in a specialized, accelerated standardized testing schedule. The schedule provides accelerated exposure in preparation for the PSAT, ACT and SAT.
Experiential Learning
Freshman year Billiart Scholars will be engaged in a career exploration speaker series where alumnae and friends of MND share their experiences and challenge students to consider future career pathways.
Sophomore Billiart Scholars will engage with community members and professionals to improve their communication, collaboration and creative skills through a pairing with a philanthropic organization.
Junior Billiart Scholars also participate in collegiate style seminars focused on ethical development and establish personal positions regarding ethics and morality while considering real-world scenarios.
Who was Saint Julie Billiart?
The Billiart Scholar Program is named in honor of the founder of the Sisters of Notre Dame de Namur. Saint Julie Billiart believed that God's goodness was central to everyday life, proclaiming "how good is the good God!" Saint Julie was known for her charismatic leadership, and belief in a quality education for all. The Sisters of Notre Dame de Namur continue this mission, through our schools. As Billiart Scholars, students will be pushed to seek God's goodness in themselves, and in others through the integration of academics with experiential-learning opportunities.
Why a Billiart Scholar?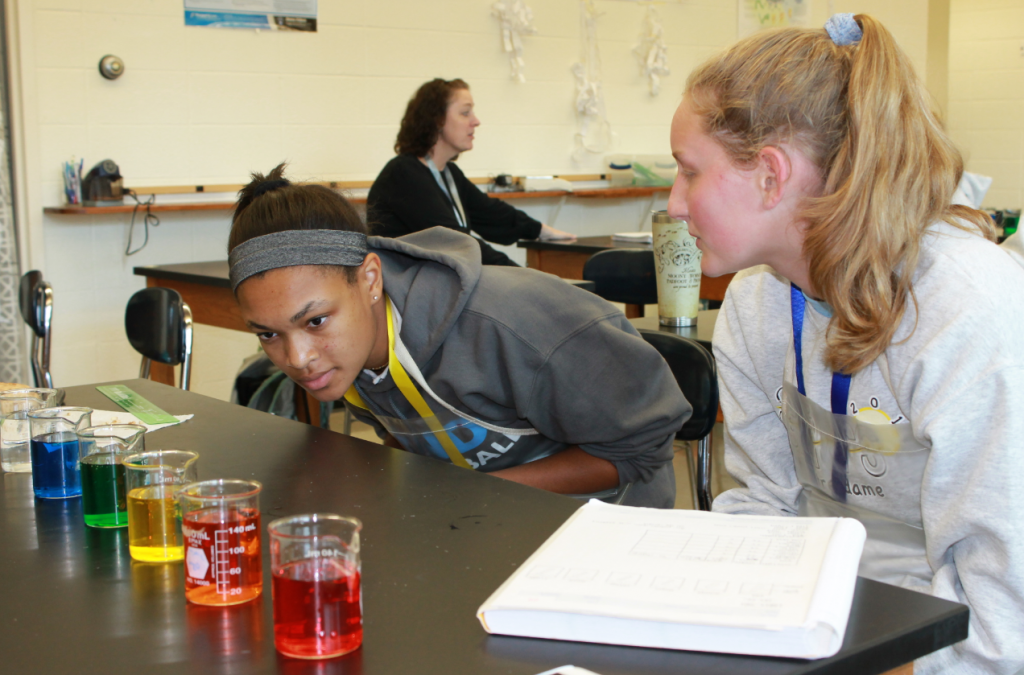 The Billiart Scholar Program provides an engaging experience in which students are inspired to participate in academics through unique ways. The program is designed to maximize the educational opportunities inside and outside of the classroom throughout the high school experience.
Academically, students are challenged through Advanced Placement and Honors classes and an accelerated standardized testing plan. Outside of class, students experience unique experiential learning and service projects. Students learn critical thinking skills, as well as the how to apply academic knowledge to life situations.
AP® and Advanced Placement® are registered trademarks of the College Board. Used with permission.
Contact Mrs. Alicia Ausere at aausere@mndhs.org if you have any questions.