160+ Years of Tradition
At Mount Notre Dame, there is a spirit of tradition, faith and academic excellence that has come from our 160+ year history. This spirit could not continue and flourish without the generosity and support of people like you – friends, family, alumni, and other benefactors. No matter the size, every donation makes a difference.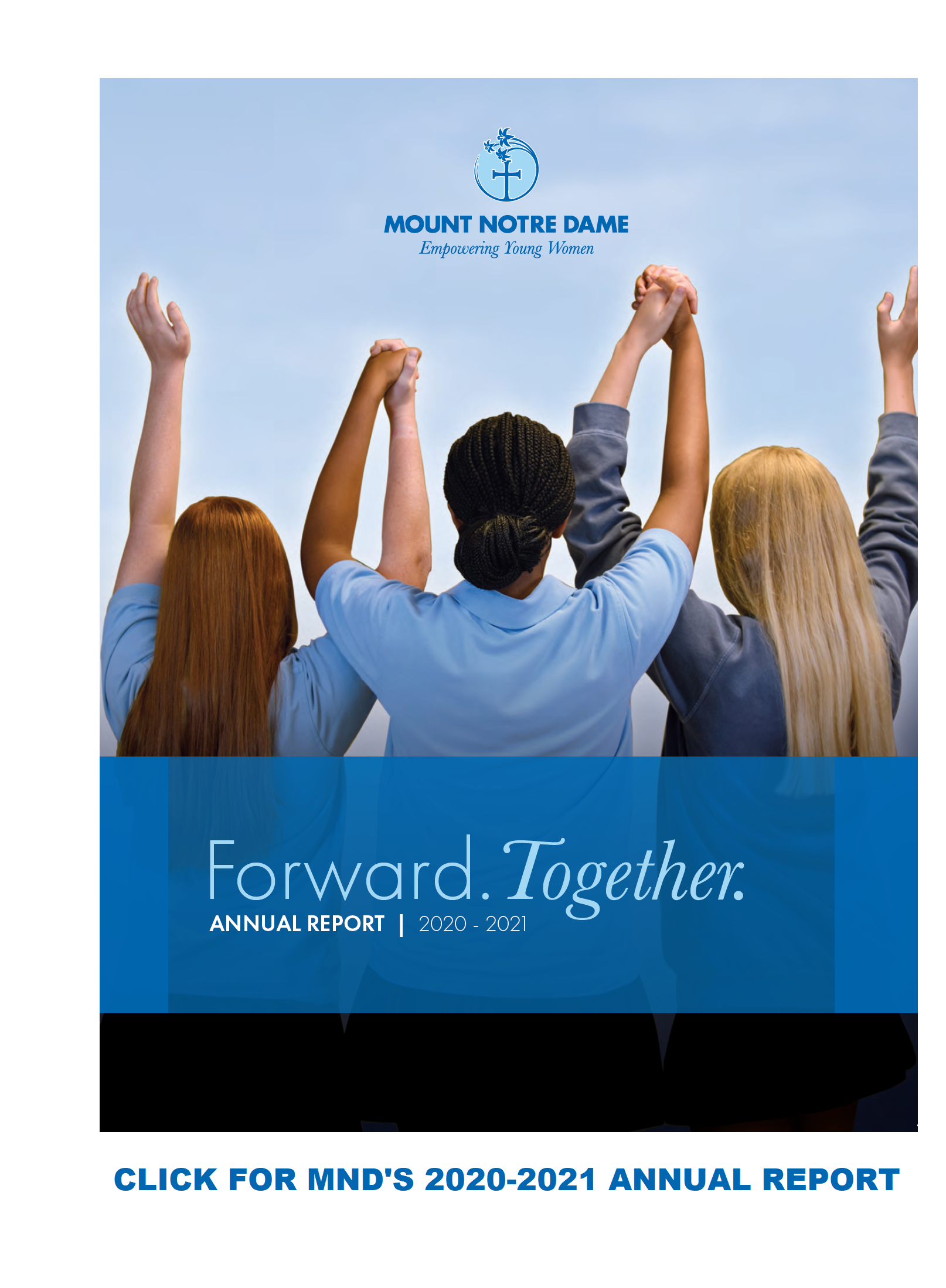 From a student's tuition to enhancing our learning environment, the gifts that MND receives enriches the life of young women, and even more so their futures.
Please consider the many ways in which you can give and help today.
Extension and expansion of the above-the-line charitable deduction
♦ The $300 above-the-line charitable deduction has been extended for single filers who do not itemize deductions.
♦ For 2021, this above-the-line deduction is increased to $600 for married couples filing jointly who do not itemize tax deductions.
♦ As in 2020, this deduction applies only to qualified cash contributions and does not apply to cash contributions made to private foundations, donor advised funds or supporting organizations, or to split interest trusts like charitable remainder and lead trusts. It also does not apply to carry-over contributions.
Extension of the charitable contribution limitation
♦ The temporary suspension of the 60 percent charitable contribution deduction limitation has been extended into 2021 for qualified cash contributions.
♦ In 2021, individual taxpayers who itemize tax deductions and who contribute cash to a public charity, or a limited number of private foundations, may deduct up to 100 percent of their adjusted gross income after taking into account other contributions subject to charitable contribution limitations.
♦ Individual taxpayers can continue to carry forward any excess charitable contributions for five years, but the enhanced 100 percent deduction limitation expires after 2021.
♦ In 2021, corporations may continue to deduct charitable gifts up to 25 percent of the corporation's taxable income (increased from 10 percent).
https://giving.stanford.edu/stories/cares-act-extension/
Amy Merritt '96
Director of Development & Alumnae Relations
Phone: 513.821.3044 ext. 113
Email: amerritt@mndhs.org