Mount Notre Dame Class of 2025
We are excited that you are interested in joining the Mount Notre Dame community!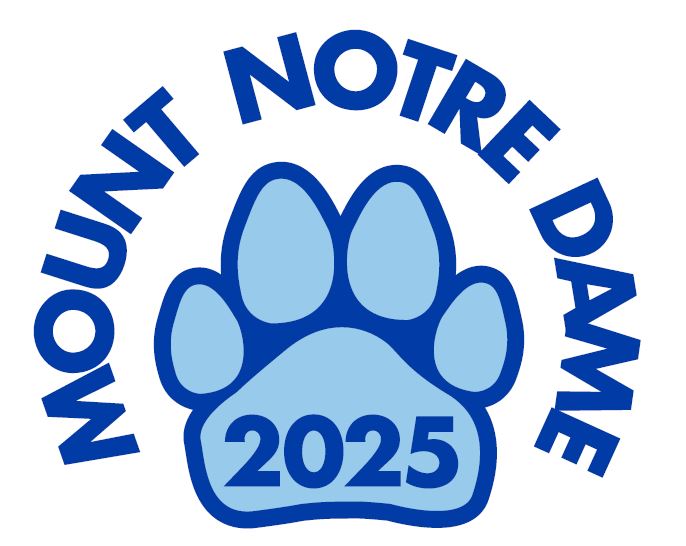 Mount Notre Dame – an exceptional Catholic, college-preparatory high school – embraces the gift of diversity in our students' academic levels, as well as ethnic, religious, and socioeconomic backgrounds. Our hope is to welcome every young woman who desires a Mount Notre Dame education. Admission acceptance is determined by a committee who carefully reviews each application. Special admission consideration is given to granddaughters, daughters and sisters of MND alumnae, and sisters of current students.
We are in the process of making adjustments to our admissions programs to safely and responsibly navigate COVID-19 for our staff, students and prospective families.
Continue to check back as new information is posted to the MND website! The events, programs and admission process listed below are subject to change. We are committed to keeping our families notified of any changes. At any time through the admission process, parents are encouraged to reach out to the Admissions Staff with any questions!
Donna Groene
Director of Admissions
dgroene@mndhs.org
513.821.3044 ext. 164
Terri McMillen Miller '81
Admissions Coordinator
tmiller@mndhs.org
513.821.3044 ext. 124
Information Nights – A great way to learn about MND's Academic, Student Life and Spiritual Life programs!  On-Campus Information Sessions:  Wednesday, September 14 and Wednesday, October 7, 6:30 PM.  Virtual Information Session Webinars TBA.
Open House – Sunday, November 1, 1:00 PM.  Our hope is that families will be able to take a guided tour of the school, meet teachers, program directors and coaches, and learn about the many student life opportunities.  Stay tuned for specifics.
Shadowing Experience for 8th Grade Girls.   MND intends to offer eighth graders the opportunity to spend a day with us!  Each visitor will be paired with a freshman or sophomore to experience a full school day at MND.  We will open registration once the new MND calendar is in place.
Grade School Nights.   Open to all girls in grades 5-8 who would like to visit MND and watch our athletic teams in action or see our theatre group or dance team perform.  CLICK HERE to learn more about Grade School Nights.  At this time, we are keeping all Grade School Nights on the calendar, but we are subject to OHSAA guidelines regarding fall sports participation and attendance, so check back for updated information.
Entrance/Placement Test.  The Catholic Schools Office of the Archdiocese of Cincinnati has waived the 2020 entrance and placement test for the Class of 2025 due to concerns of COVID-19 and the uncertainty of future restrictions placed upon our schools and communities by governing stakeholders.   MND's admission process will include an online application and review of the applicant's school records.  Additional specifics will be outlined at a later date.
Application for Admission to MND.  Beginning in early September, eighth graders and parents may complete an online Application for Admission.  MND will request records from each applying student's current school to be received no later than December 1.
Scholarships, Awards and Financial Assistance (Optional).   MND offers a variety of scholarships and awards.  Beginning in early September, eighth graders can apply online.  The deadline for applications is November 23, 2020.  MND also provides tuition assistance through financial aid and named scholarships.  Parents can CLICK HERE to complete a FACTS application (due November 23, 2020). A Tuition Assistance & Scholarship Meeting is planned for Tuesday, October 27 at 6:30 PM for interested parents. MND accepts the Ohio EdChoice Scholarship.
Registration.  An email notification will be sent to all applicants at 5:00 PM on January 13, 2021 with admission status. In addition, MND will mail an enrollment packet to each accepted student's home containing admission information, registration directives, and notification of any awards. Registration for accepted students in MND's Class of 2025 will take place on January 27, 2021 from 3:30 PM – 7:30 PM in the MND Foyer.  A tuition deposit is due at the time of registration.