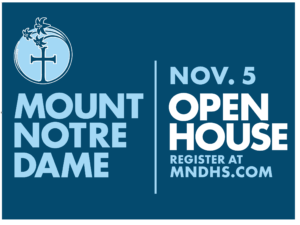 Our 2023 Open House is Sunday, November 5 from 1:00 PM – 5:00 PM. Explore MND in an interactive format that will allow you to customize your experience and find the path that most interests you and your daughter.
Sunday, November 5| 1 – 5 PM
We look forward to seeing you at Open House! If you already have a MyMND account, please click the bottom below to the left to fast track your registration process. If you do not yet have a MyMND account, simply click the link below to the left let us know you will be coming!
---