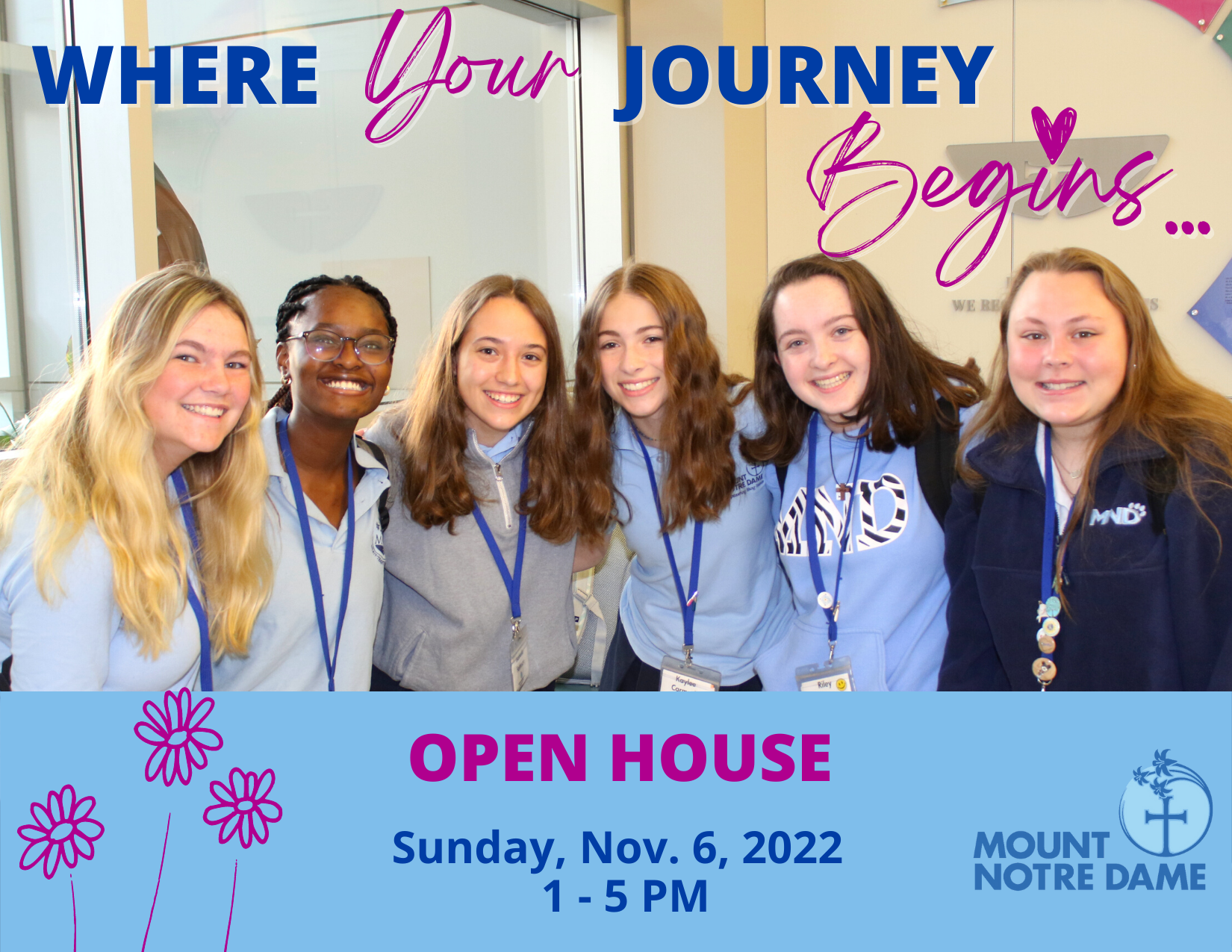 We are excited to invite you to our 2022 Open House where you can experience Cincinnati's premier all-girls Catholic high school. Learn more about our outstanding academics, excellent athletics and inspiring arts programs. You will have an opportunity to:
♦ tour our innovative campus with an MND Ambassador
♦ get a first-hand look at our standout programs and learning opportunities
♦ personally meet our administrators, teachers and coaches
Check back in September to register!