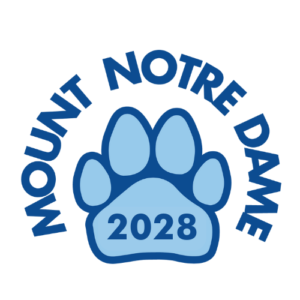 Class of 2028 Pathway to MND
---
CREATE YOUR MyMND ACCOUNT

Parents, sign up for your MyMND account to stay updated
on important admission information for the Class of 2028. This account will be used throughout
your daughter's admission process (Shadowing, Application for Admission, etc.). Once submitted, your information will be linked to an account that allows you access to your Pathway to MND checklist. Click HERE to create your MyMND account.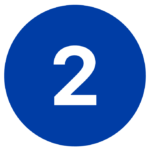 SHADOW AT MND

To register to shadow at Mount Notre Dame, parents of eighth grade girls
should complete the Shadow Day Registration Form within your MyMND account. This form will
allow us to get to know your daughter and some of her interests. Shadowing is a great way to
see what MND is all about! MND encourages students to try and choose a day when their grade
school/junior high is not in session. Please check your school's calendar prior to reserving a shadowing day. Click HERE to create a MyMND account. If you already have a MyMND Account, click HERE.
Our 2023-2024 Shadowing dates are:
SEPT: 14, 15 (Full), 21, 25 (Full), 28 (Full)
OCT: 2, 3, 16 (Full), 17, 20 (Full), 23, 30
NOV: 1, 2, 7, 9, 16, 30
DEC: 4, 5
JAN: 9, 11, 25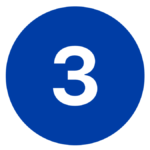 REGISTER FOR THE HSPT

Parents of eighth graders can register their daughter to take the High
School Placement Test, which will take place on Saturday, Nov. 18. The Archdiocese of
Cincinnati manages the registration for the HSPT for all Archdiocesan schools. You will register
your daughter for the test, choose the preferred school testing site and make a $30 payment.
Mount Notre Dame is a school testing site option. Click HERE to register!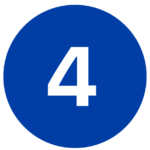 APPLY TO MND

The application can be found on the Pathway to MND checklist in your MyMND account. Regardless of where your daughter takes the HSPT, all students must complete MND's Class of 2028 application. (Parent and Student Sections). Both part 1 and part 2 must be submitted for the application to be complete.
We are excited about your interest in joining the Mount Notre Dame community!  At any time through the admission process you have questions, please reach out to the MND Admissions Team.   
Mrs. Terri McMillen Miller '81
Admissions & EdChoice Coordinator
513.821.3044 ext. 141
tmiller@mndhs.org