MEET SOME OF OUR BENEFACTORS BEHIND OUR NEWLY ENDOWED SCHOLARSHIPS
Ernst Family Endowed Scholarship

Anne Ernst '71 states, "My experience at MND contributed greatly to the person I have become and the success of my career.  I was blessed financially to be able to attend MND.  Education has become very expensive and out of the reach of many.  I am collaborating with my family members to establish this endowed scholarship so that another female, who desires to attend MND because she believes in the mission and hopes to have a great education, will have the resources to do so.  Establishing this scholarship through an endowment insures the financial aid will continue into the future as well as assist MND with their financial stability."
Patricia (Pat) Ahern Ernst '64 adds, "I decided to help establish this endowed scholarship to assist students and their parents with providing a quality, faith-based education, that will guide students towards their goals and careers, while benefiting from lifelong friendships and memories begun at MND.  My daughter, Amy Ernst Baumer '86 and I, are both graduates of MND. Being able to give back is my way of expressing gratitude for the work and encouragement of Mount Notre Dame teachers, counselors and staff."
Angela (Angie) Ernst Frith '92 says, "I have been blessed to experience a Catholic education at Mount Notre Dame.  The experiences at MND empowered me to become the person I am today where I lead, serve, and give back.  The opportunity to give to this endowed scholarship is my way of showing gratitude for the experiences and encouragement I received at MND.  I want to pass along the opportunity to others so they can experience the academics, encouragement, and memories to develop into an empowered woman."
Michelle Ernst Theis '87 concludes, "MND's faculty and staff truly embody the school's mission of empowering young women.  It's an environment where students are encouraged to learn, live, lead and serve.  At MND, I experienced a sense of community and support which helped me grow intellectually, emotionally and spiritually.  I am also proud that my daughter, Lindsey Theis '17 graduated from MND.  I am happy to partner with other family members to establish an endowed scholarship so that someone in need can experience all that MND has to offer."
Knapmeyer and Hilberg Family Endowed Scholarship

With her birthday quickly approaching, Amy Knapmeyer Hilberg '83 was asked by her husband Bill, "What do you want for your birthday?" Amy states, "What did I want? I honestly couldn't think of one thing I wanted or needed."
"My life is blessed in so many ways. Wonderful parents, who gave me the greatest gift, my Catholic faith. Siblings, who I consider my closest friends. A beautiful and successful daughter, and of course, my husband. I didn't need a thing."
But my husband was persistent, "What do you want for your birthday?"
"As a former student, parent, and MND Board Member, I know what a wonderful school MND is.  However, given the cost of tuition, I don't know if my parents could have afforded to send us there today.  My birthday gift, a named scholarship, will enable young women to attend the school that has meant so much to me."
This scholarship supports families who value Catholic education.
Bucheit Family Endowed Scholarship

Cece '64 and Chris '68
"What a joy it is to have an endowed scholarship at MND!" states Cece Bucheit Donovan '64.   Our reason to establish the Bucheit Family Endowed Scholarship is to honor our parents, Alice and Vern Bucheit, who believed and sacrificed so their children could receive a Catholic education.  We wish to assist an incoming freshman who is passionate about MND, who is willing to give her best towards her education but needs financial assistance to become a Cougar!"
Janet M. and Donald L. Traut Memorial Endowed Scholarship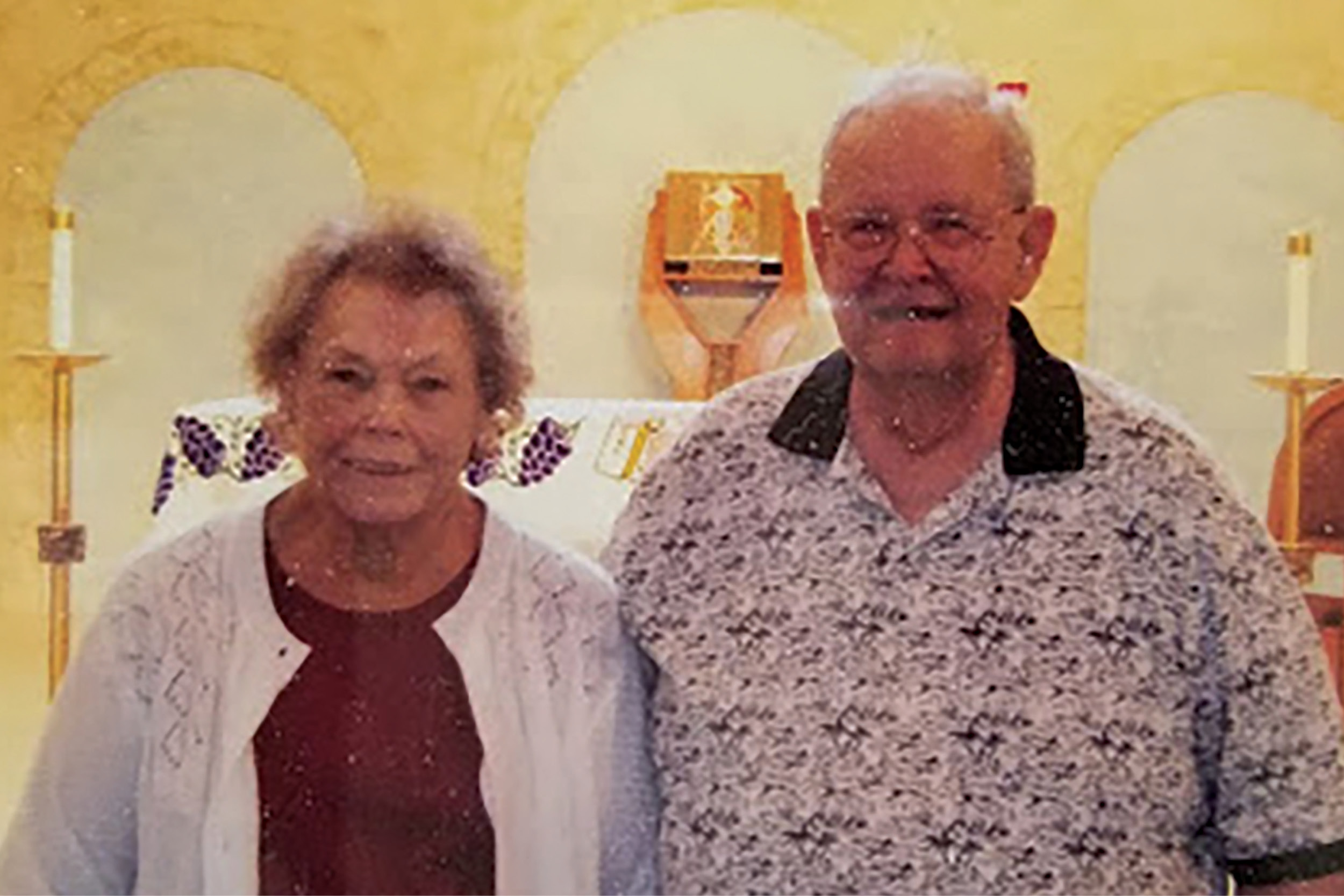 Donna Foltzer Traut '73 and her husband David established the Janet M. and Donald L. Traut Memorial Endowed Scholarship in loving memory of Donald's parents.  Donna states, "We wanted to honor their Catholic faith and belief in Catholic education.  Because of their love and guidance, we are blessed to be able to continue their legacy by providing a scholarship for a Catholic education to young women at MND."
Bob Leshnak Sr. Memorial Endowed Scholarship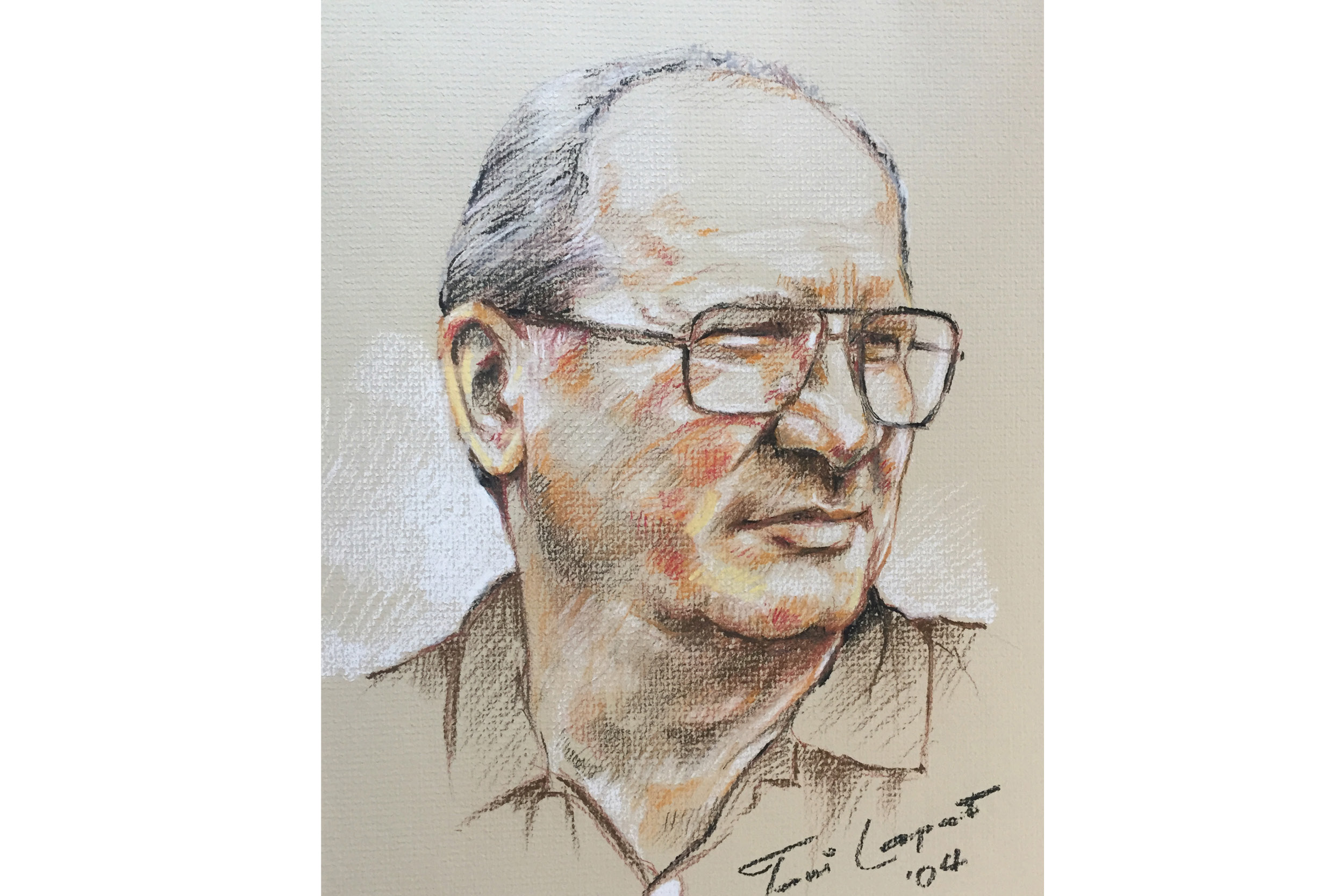 "My dad was married 54 years to my mom, Lorraine. They had three sons and six grandchildren.  He had a successful career, of 21 years, working and managing a supermarket, before purchasing a trophy business, which he and my mom ran successfully for 34 years.  He had a love for the outdoors, where he was happiest.  My brothers and I graduated from Elyria Catholic High School. We all three graduated from college.  Additionally, four of his six grandchildren are currently in or have already graduated from college.  My dad was a believer in education, especially Catholic education," states Bob Leshnak Jr., an MND board member.
My dad was always, and still is, the driving force in my life; developing all aspects of who I am —spiritually, mentally, and physically.  He instilled discipline, offered honest and objective criticism, provided guidance and direction, gave me confidence and support to succeed in any situation.  He led by example and was a good teacher.  We talked daily.  He especially liked to know what was on my mind so he could provide advice, assistance and counsel.  When he listened, it felt as though the weight of the world went off my shoulders and onto his.  He portrayed the kind of dad I hope I am for my daughters.  He was my best friend.  I always think of my dad when a tough situation arises, and ask myself "how would my dad react, if he knew what I was about to do, and better yet, how would he handle it?"
"Unfortunately, we lost my dad May 31, 2018, at the young age of 74, after a long battle with heart disease.  He fought hard, enduring major surgeries, numerous medical procedures and long hospital stays during his last four years, in the same spirit he taught me to fight and persevere my whole life," Bob continues.
"My wife Nancy and I are delighted to endow a scholarship at Mount Notre Dame High School in my father's name to pay tribute to a man who, throughout his life, championed the same values that MND inspires in young women. "
Crable Family Endowed Scholarship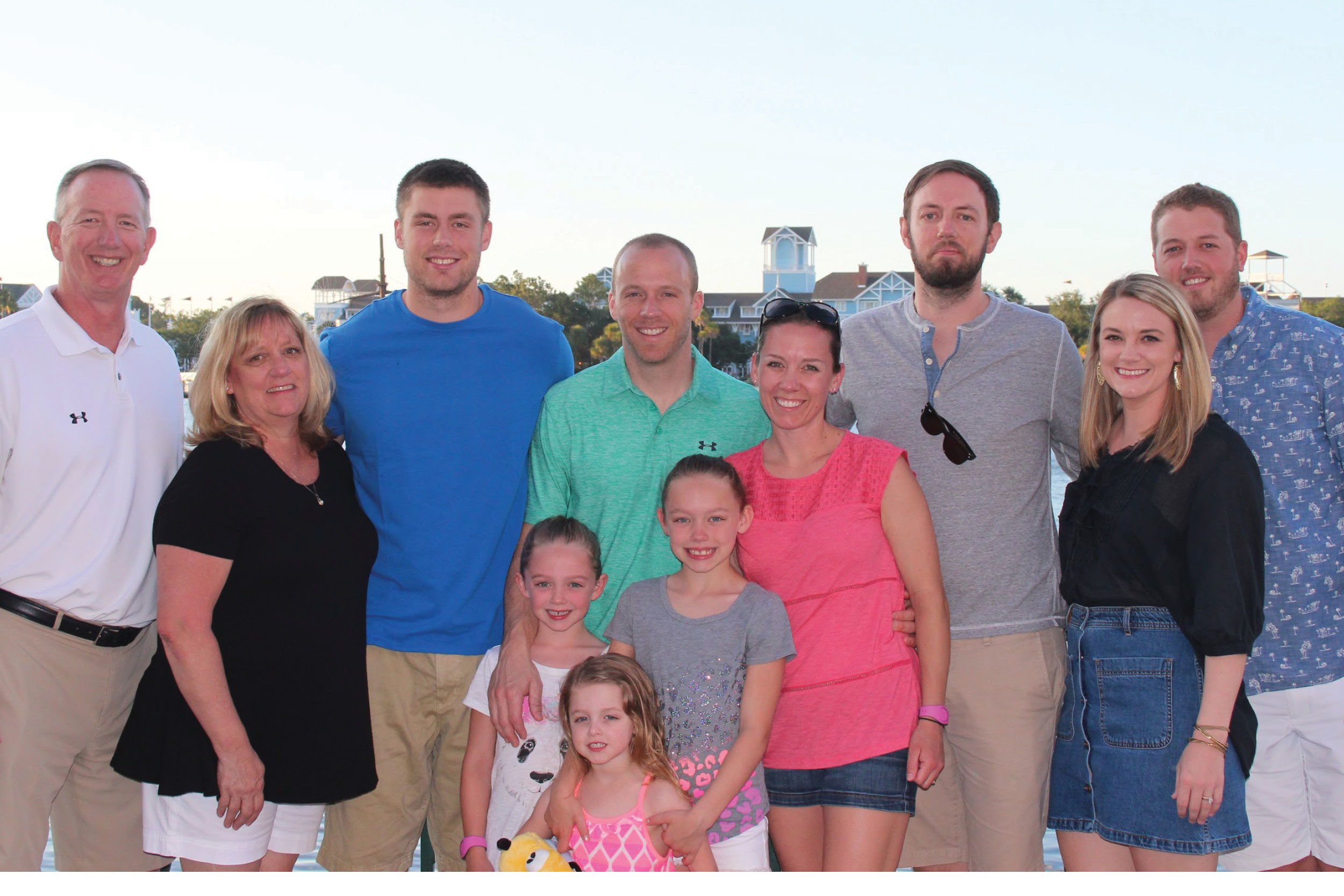 "The Crable Family Scholarship, that has been endowed at Mount Notre Dame, is very special to the Crable family.  I, along with my sisters, Pam Schnicke White '76, Tara Schnicke '74, my sister-in-law, Sue Crable D'Angelo '81 and our two daughters Amy Crable George '01 and Allison Crable Deters '08,  were blessed to experience everything included in the MND education, " states Lisa Schnicke Crable '79.
"Growing up in a family with seven children made it a challenge to afford Catholic education, especially as tuitions were increasing each year. When Lisa and I had the opportunity to help young women, with at least part of their tuition each year,  it seemed obvious that we establish an endowed named scholarship. Our hope is to continue to grow the endowed funds and to help more young women with tuition costs in the future," adds Bob Crable.
"Mount Notre Dame has been a tremendous experience for all of the women in our family. When you spend as much time with the people that high school exposes you to, there is very little doubt that relationships and friendships flourish. All of the women in my life have had that opportunity and I will always be indebted to MND and the people involved in the school, for their love and guidance of those I love," continues Lisa.
Kupfer-Mulderig Family Endowed Scholarship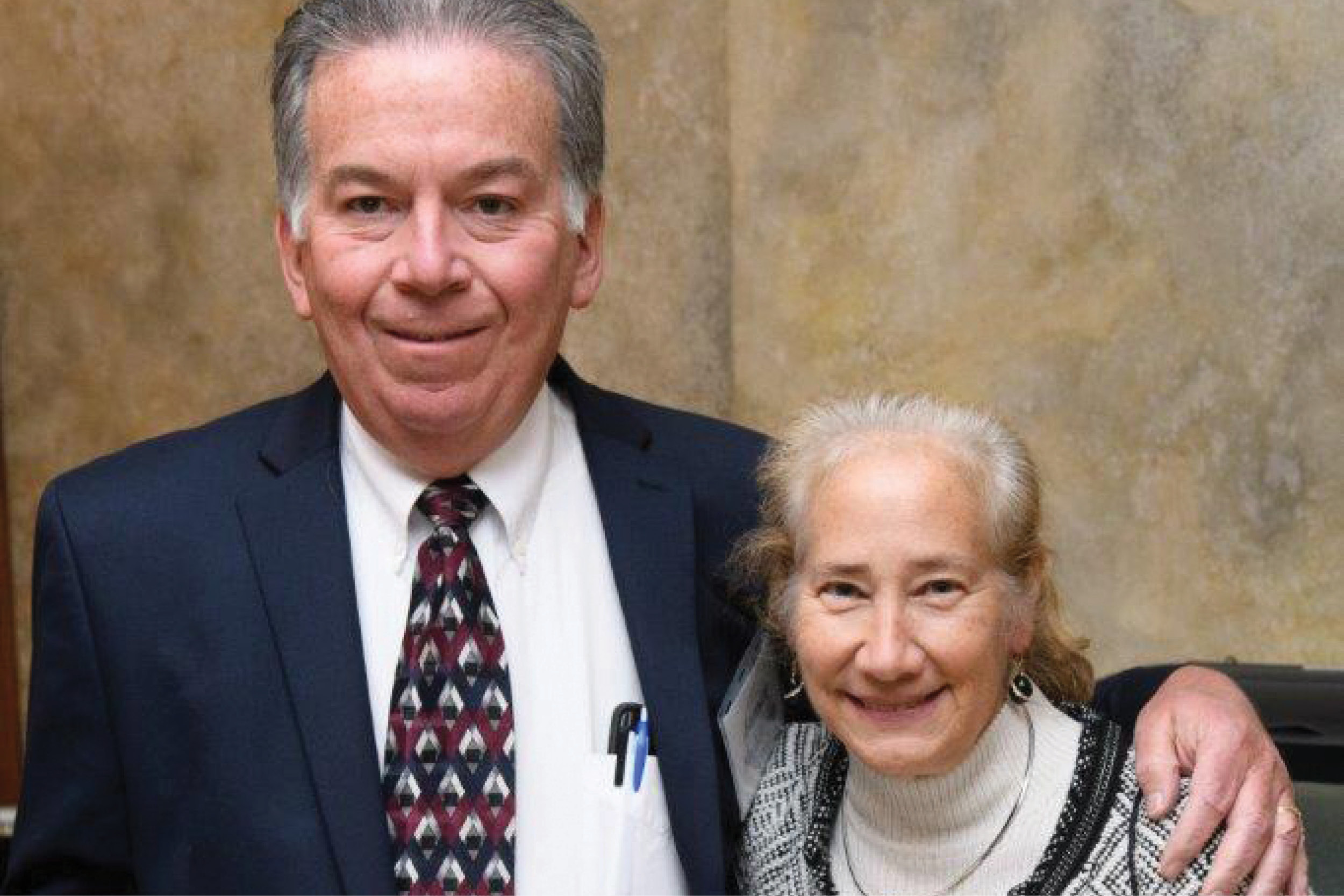 "My husband and I are both products of 12 years of Catholic education, as are our two sons. Our family deeply values education and believes it is essential for success in life. Catholic education not only teaches strong academics, but also ethics, morals and values that are so desperately needed in today's world. Having sent two sons to St Xavier High School simultaneously, I know how financially challenging affording a Catholic education can be," states Dr. Joyce Kupfer-Muldering.
Joyce adds, "I have been very blessed to find myself in a positive financial situation that allows me many choices. I have chosen to support many local education opportunities benefiting young people. Endowing a scholarship at Mount Notre Dame hopefully will allow a young woman to get the educational opportunity for future success."
"To those that much has been given, much is expected. I would hope that by endowing this scholarship it inspires others to do the same," adds Joyce.
Dean Family Endowed Scholarship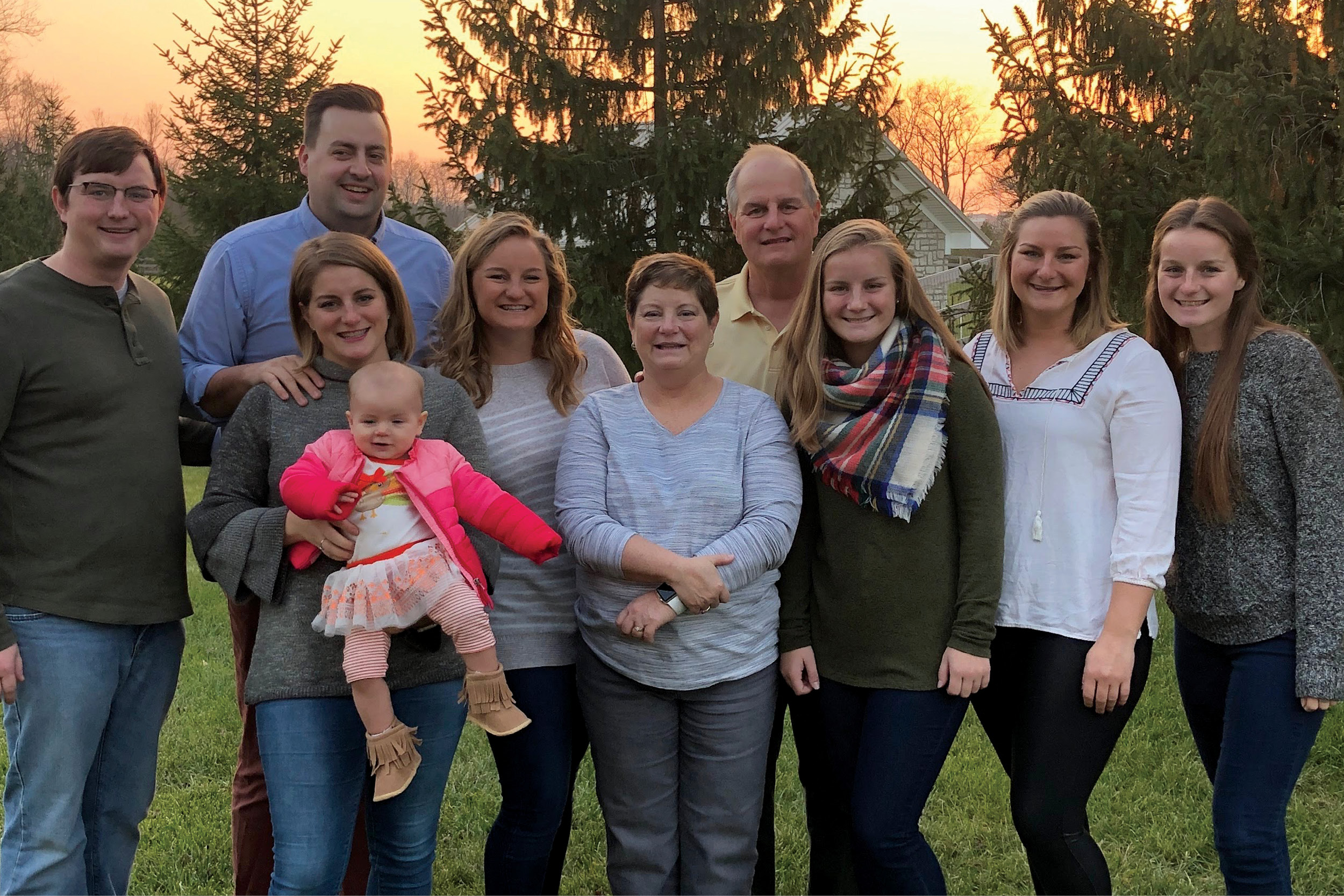 Julie '06, Jennifer '08, Stephen '11 (Moeller), Amy '14, Kristin '17 and Becky '19
"As a family with six children, we were very grateful when our daughters and son were awarded named scholarships over the years, and the extra 'breathing room' that was provided for our tight budget. I often dreamed that "someday" it would be great to give back by endowing a scholarship ourselves. Since we experienced first-hand the challenge of private school tuition for our six children, I really wanted to establish a scholarship for families with multiple children in Catholic school at the same time," states Teri Dean.
Teri continues, "The Holy Spirit must have smiled on our idea, because our "someday" dream came true this summer. When our youngest, Becky '19, graduated from MND this past May, and Jim and I retired from full time work this summer, we were able to establish the Dean Family Endowed Scholarship. The scholarship will be endowed at MND, in gratitude for the great educational foundation and character formation that was provided to our five daughters in our 17 years as part of the MND community. Every 6th year, the scholarship will be awarded to a student from Moeller High School, in recognition of the strong education and excellent coaches and mentors our son encountered there. It is our hope that this scholarship will provide a little margin room for larger families who have made the commitment to invest in Catholic education."