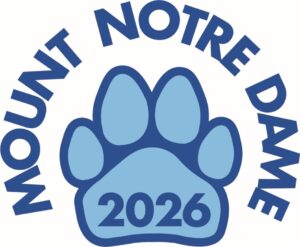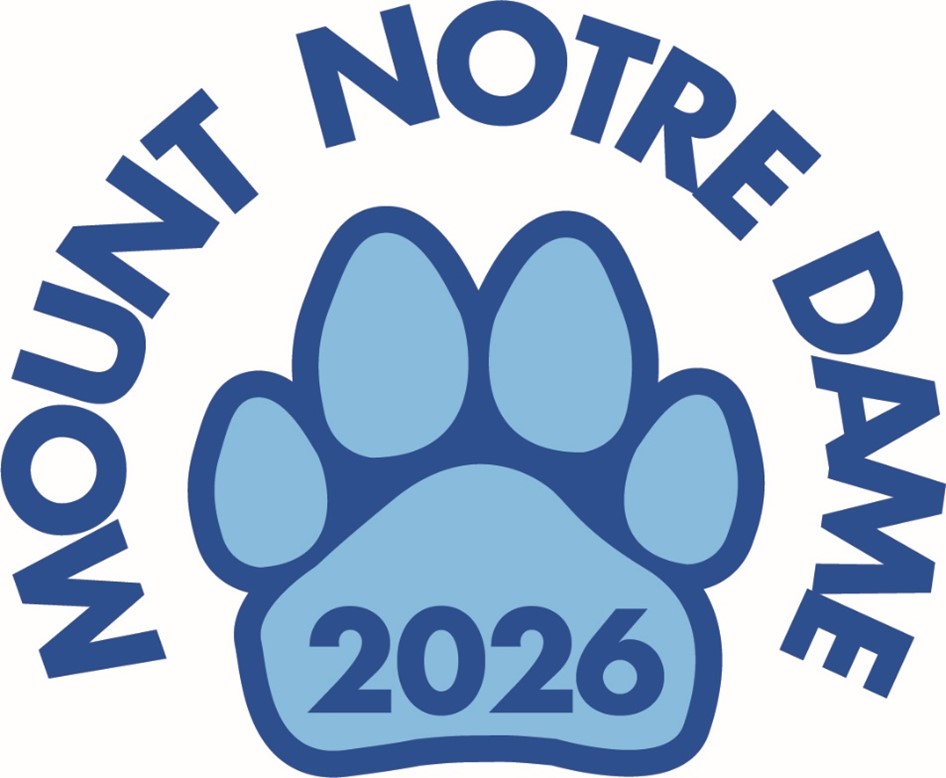 We are excited about your interest in joining Mount Notre Dame's Class of 2026!
Mount Notre Dame – an exceptional Catholic, college-preparatory high school – embraces the gift of diversity in our students' academic levels, as well as ethnic, religious, and socioeconomic backgrounds. Our hope is to welcome every young woman who desires a Mount Notre Dame education. Admission acceptance is determined by a committee of administrators, guidance counselors, interventionists and admission staff who carefully review each application. Special admission consideration is given to granddaughters, daughters and sisters of MND alumnae, and sisters of current students.

Application for Admission
Parents interested in registering their daughter for the HSPT make up test for the Class of 2026, please contact Terri Miller tmiller@mndhs.org or 821-3044 ext. 141  for more information.


High School Placement Test Registration
Parents interested in registering their daughter for the HSPT make up test for the Class of 2026, please contact Terri Miller tmiller@mndhs.org or 821-3044 ext. 141  for more information.

Financial Assistance
Mount Notre Dame is committed to partnering with families to help them realize their desire for an MND education.   More than one million dollars is awarded annually through the support of generous benefactors.
A FACTS Student Aid Form must be completed to be eligible for Mount Notre Dame Tuition Assistance (financial aid). FACTS, a third-party vendor, evaluates all applications and establishes each family's financial need. MND uses this information to determine tuition assistance award amounts for qualifying families. There is a $30 fee payable to FACTS at the time of completing the application. CLICK HERE for the FACTS application.   If you have questions regarding financial aid, please contact Diane Barney, Director of Finance,  at dbarney@mndhs.org or 513.821.3044 x 104.  Note:  The FACTS application can be converted to Spanish by clicking Espanol in the top right hand corner of the application.
Se puede convertir al español la solicitud FACTS por hacer clic en <Español> ubicado en la esquina a la derecha de la solicitud.

Billiart Scholar Program
This academic program is named after St. Julie Billiart, the foundress of the Sisters of Notre Dame de Namur and honors our brightest students with academic and experiential learning opportunities, as well as a monetary scholarship.  The invitation for this program is offered to qualifying incoming freshmen based on a review of each applicant's academic records.  Scoring in the 90th percentile or above, or a CSQ of 125 or above on the High School Placement Test ensures an invitation to this program. There is no application for this scholarship. Accepting the invitation to be a Billiart Scholar includes enrolling in Honors English, Honors Math, Honors Biology, and AP Human Geography – the core coursework that will engage these academically talented students as they begin high school.  Additionally, for elective courses, students are expected to enter at the recommended level for each course.

Alumnae Legacy Awards
MND is proud of its legacy connections.  A $500 non-renewable legacy award is offered to all incoming freshmen who have mothers, grandmothers and/or great-grandmothers who graduated from Mount Notre Dame High School or Mount Notre Dame Academy (Reading, OH).  There is not an application for this award; legacy information is provided by the applicant within the Application for Admission.

Ohio EdChoice Scholarship
MND Accepts the Ohio EdChoice Scholarship – both Traditional and Expansion Programs.  Eligibility for the Traditional EdChoice Scholarship is based on a student's assigned public high school associated with a parent/guardian's home address and currently provides the non-public high school of each qualifying student with a $7,500 tuition scholarship for each school year. Eligibility for the EdChoice Expansion Scholarship is based on income guidelines. For additional information contact MND's Admissions Office and/or the Ohio Department of Education EdChoice website: EdChoice Scholarship Program | Ohio Department of Education 
Please contact us with any questions:
Mrs. Donna Groene, Director of Admissions  | dgroene@mndhs.org | 513.821.3044 ext. 164
Mrs. Terri Miller, Admissions & Ed Choice Coordinator  | tmiller@mndhs.org | 513.821.3044 ext. 141
Mrs. Diane Barney, Director of Finance, HR & Operations  | dbarney@mndhs.org | 513.821.3044 ext. 104
We are excited about your interest in joining the Mount Notre Dame community and hope that the above information is helpful as you begin the process of considering high schools.   At any time through the admission process you have questions, please reach out to the MND Admissions Office.