ATTENTION 5th & 6th Graders!
Join the Cougar Cub Book Club!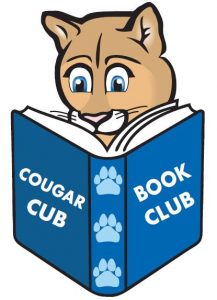 Each participant will receive her own copy of the book to read at home. After reading the book, Cougar Cub Book Club members will then participate in virtual discussions and activities led by MND Student Ambassadors & Faculty. Stay tuned for our next selection.
Previous Cougar Cub Book Club selection: Out of My Mind by Sharon M. Draper
Synopsis of Out of My Mind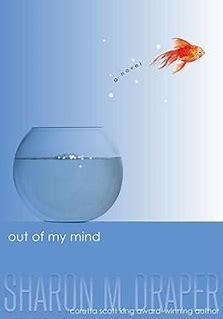 In OUT OF MY MIND, narrator Melody, born with cerebral palsy, has never been able to communicate to her loving family all the thoughts that run through her mind. The story reveals Melody's inner thoughts and her frustration at not being able to control her body — she has to have someone feed her and help her go to the bathroom — despite the fact that she has a photographic memory. Melody reminisces about her childhood and takes us up to fifth grade, when she acquires a machine that helps her communicate better than she ever could before. When she gets on a school team with the "regular" kids that finally allows her to show off her intelligence, Melody thinks she's on the road to being accepted by them — until she learns the heartbreaking truth that her differences will always set her apart. – From Common Sense Media
About the Author
Sharon M. Draper spent thirty years as an English teacher in Cincinnati and was named National Teacher of the Year in 1997. She is a New York Times bestselling author and has won countless awards for her writing, including Coretta Scott King Literary Awards, and the Margaret A. Edwards Award for lifetime literary achievement. For more information visit www.sharondraper.com.